A fiery flamey tail, too!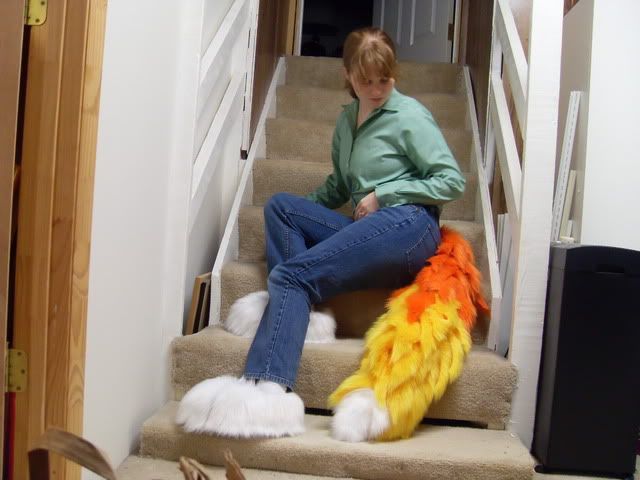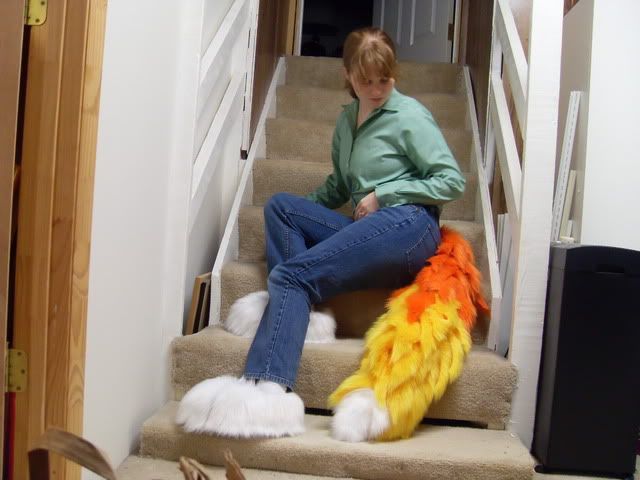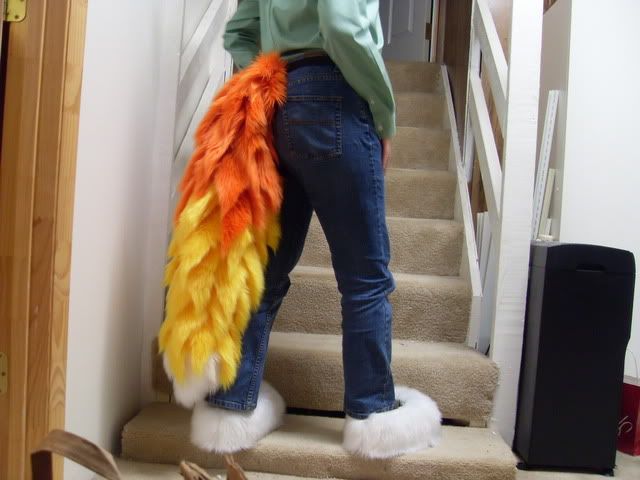 I tried just making a "pillow" tail for my re-vamped Firefox costume, but the results were... suck and fail. So I tried something a little experimental. I took a chain, wrapped it in batting and yellow fleece (for a spine), and started gluing a whole bunch of little triangular strips of fur to it.
Glue, I know, is a bad move. *PSA voice* You should always sew your fur, never glue it.
However, I don't have days to spend sewing these little things together... let's call this a prototype and a proof of concept. It should hold up for the costume party I'll be attending, after which I'll have time to do some stitching for reinforcement.
I figured I'd share and invite feedback. I'm rather pleased with it, but it's not the best construction or the most professional execution of an idea like this.