I've finally decided on what I'm making for my first fursuit. Something pretty simple, nothing fancy...

Thats right!

Frankenweenie's Sparky.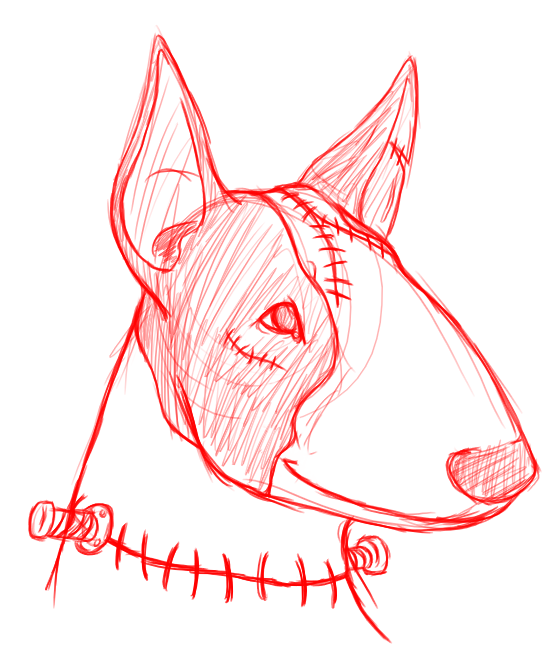 Just a temporary image for now, I'll post some more doodles.

Since I don't have a whole lot of time until Halloween, I'm just focusing on the head first. It will be a use-your-eyes mask done kind of like how Missmonster made her werewolf mask. Once I get it done, I'll make a body suit with all kinds of fun patchwork parts.
I'm so excited for this one! There aren't enough Bull Terrier fursuits out there.