Yes! It's a BOON! Which is a bunny-coon! This is my first fursuit commission and is for my dear, dear friend Armand Nousagi! I would *love* some critiques on this head while I am still in "scultping" stage. :)

***PLEASE NOTE*** - The bottom jaw is not set and neither are the ears. I just pinned them in there for the picture since as of now I am more concerned with the face. That and I can't find my wire cutters and they are in the utility room somewhere and I need them to work on the ears. :) Also, he has a longer muzzle like a raccoon but I gave him puffy bunny cheeks. This suit will have a moveable jaw and 3D eyes. Also, be gentle with me. T'is only my third fursuit head. :) Any critiques and tips will be very much appreciated as I want to do a very very good job on this head!

One thing I do notice right away is I need to add more foam to the right side of the muzzle.



Here is a craptastic 3 second sketch I did of his fursona head.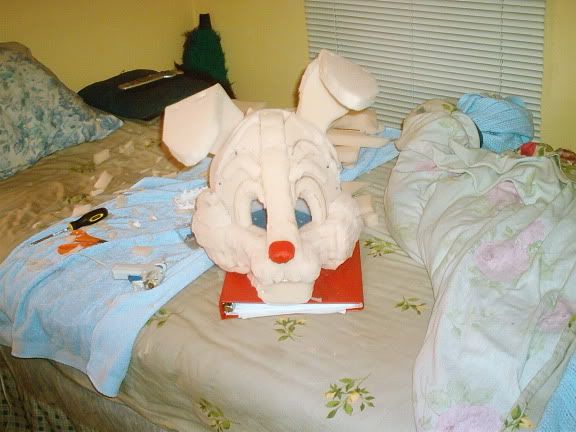 T'is the front view!



Or since there was a stupid lightbulb behind the pic and I wasn't thinking... we have this next pic.. HOLY BUNNY!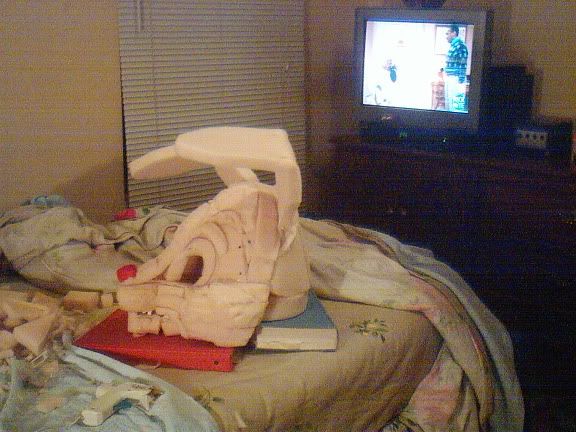 And yes.. that is The Cosby Show!



Top view-o-the-head.


Thanks all!