Posting some progress pictures of where my girlfriend and I are at in the construction of our suits.



We're finished sewing up the arms of the suits, all that needs to be done with those is to add paw pads and claws.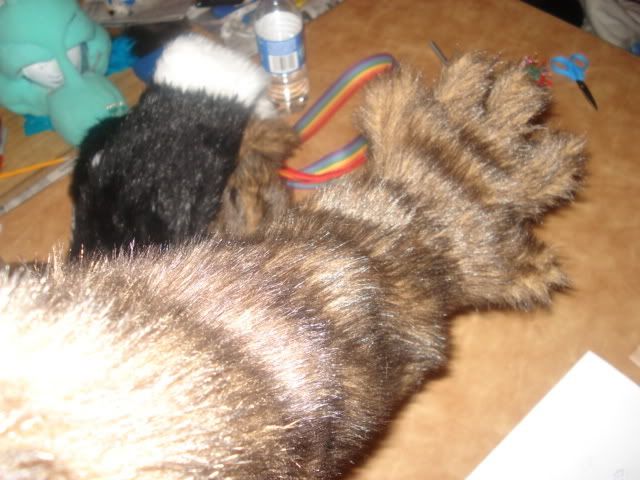 Not very good quality, I know. But my girlfriend was asleep at the time I took these ;) Had to do it by myself.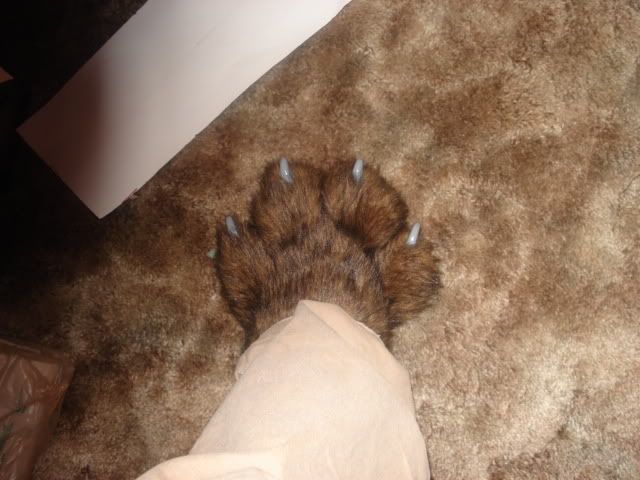 Since this is her first time delving into fursuiting, she was a little timid on furring the feet. So, I constructed and furred this foot for her. It's my first time actually making a foot paw for a suit and I'm very happy with how it came out. There are not visible seams in the fur whatsoever.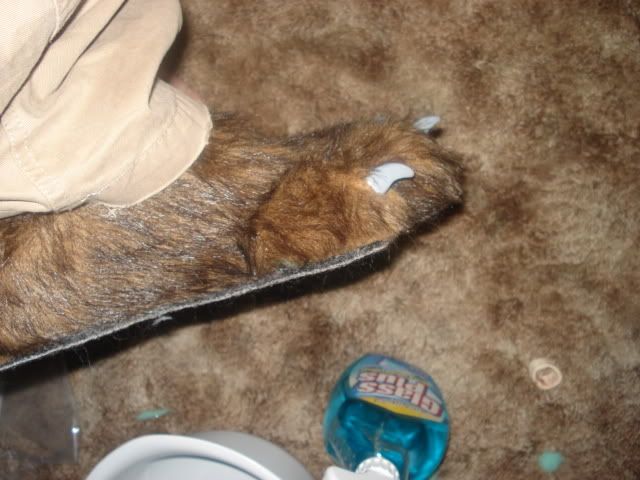 A side view of the foot.

As for bits of my fursuit. I changed the character I'm doing entirely. Instead of a border collie it's now just a mutt. The right ear though is all brown just like the left one.

Meet Syh. ;)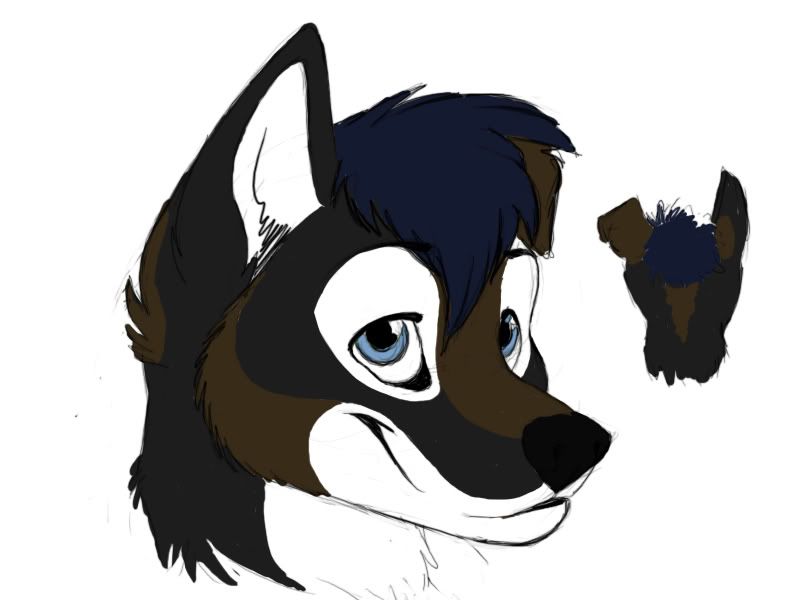 Concept for the head's design when I go to fur it.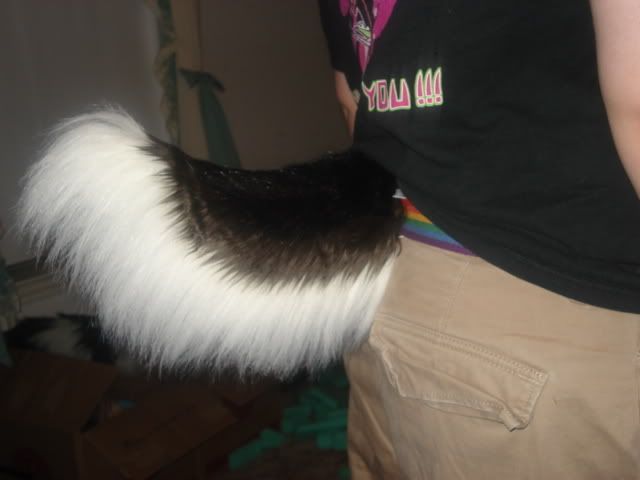 I wanted to have Syh's tail short but still fluffy...since I love fluffy tails.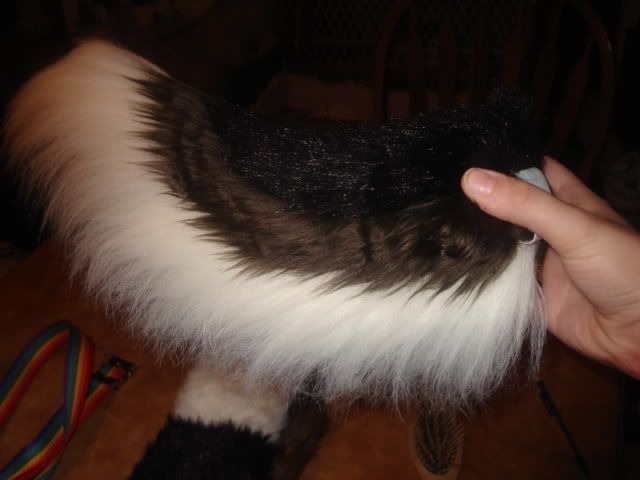 The white on the tail is 3" in pile length, and it goes to 2" with the brown fur in the middle, then down to about 1" with the black fur. I did have 3" black fur but I figured it would look weird if it had 2" pile length fur between them; you wouldn't be able to even see much of the brown at all.

This is my favorite tail out of the two I've made. It's so much fun to wear, and just like the foot paw I made for Rachel's suit, there are no visible seams on it. I absolutely love the outcome of the tail. It has a foam apendage and the fur is glued onto it. It was difficult to make but fun all the same.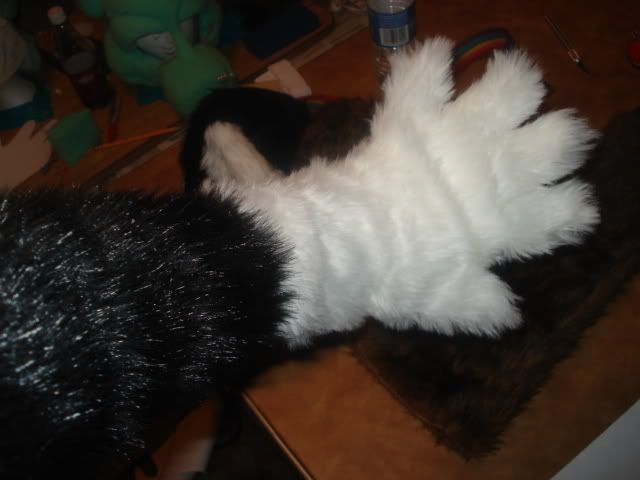 One of Syh's arms/paws.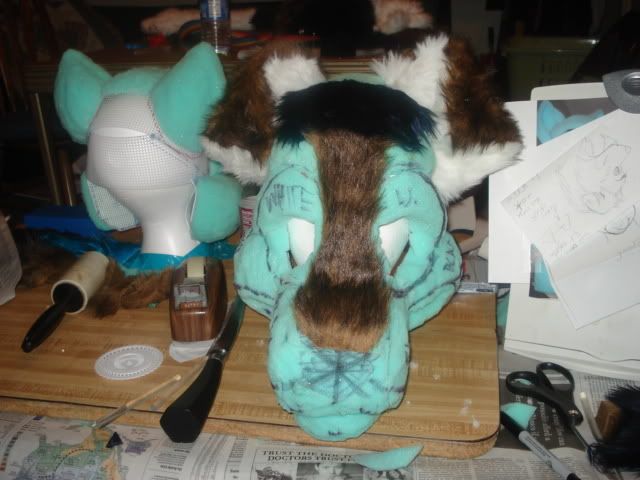 The ears are basically "sleeves" I slipped over the foam bases for this particular picture. I'm probably going to add them close to when I finish furring it. Here they're pinned for the picture.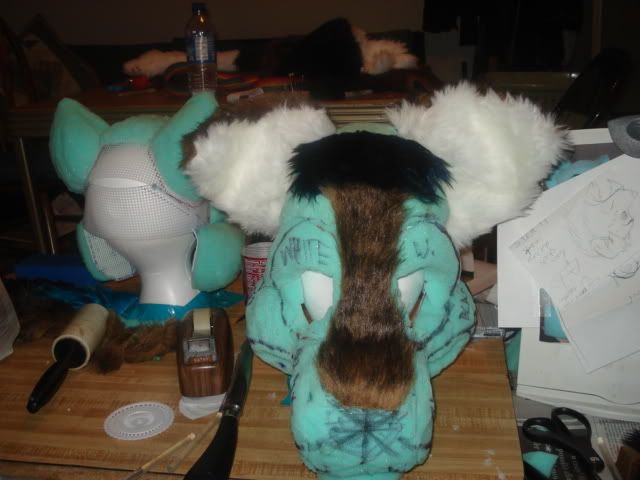 I was thinking about glued a kind of "weight" on the inside tip of the ears to make them bend inside of having them completely pinned/sewn in place.

What would you guys suggest as a type of weight for this? I don't want it to be too heavy.



Any tips would be lovely. ;)