I finished ( well, for the most part. Not sure if I'm keeping the following eyes. :/ ) my mate's head n_n I tried a different method with the jaw, and it works amazingly! I'll doodle up some diagrams if anyone wants them :3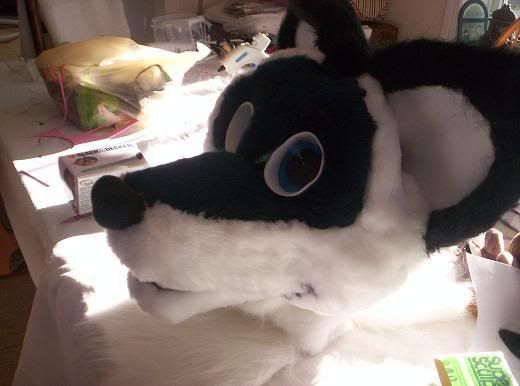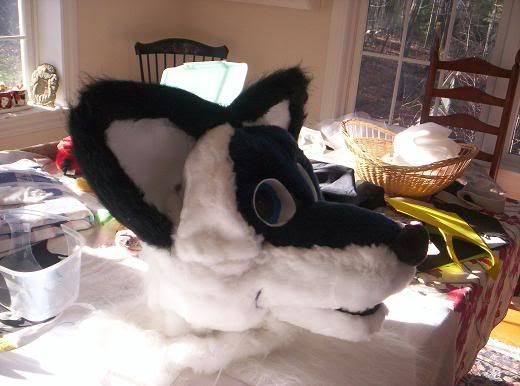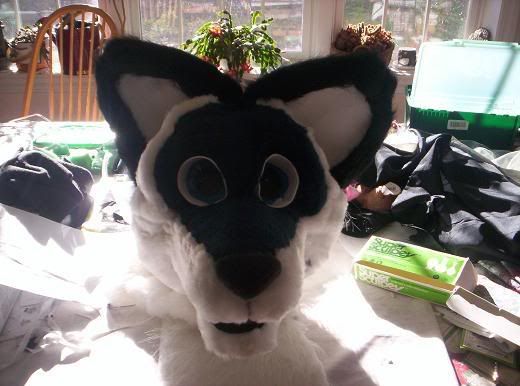 Jaw movement video. Taken before the head was finished, hence the lack of nose and the fact that I had to hold the head on.

the lighting isn't the best Dx the flash on my camera seems to have died, though. I'll try to get better pics with someone else's camera XD

I *DO* take very cheap commissions :D heads start at $60. Generally don't go over $90. I'll take 1-2 commissions to start in January, if you're looking for one.



I'm also trying to decide on the best way to do a body suit for one of my characters. He's a skinny male character, though. and I'm...not. XD;I looove the look of the sort of close fitting body suits, but I don't know if that would work for this. Any way I could maybe change certain proportions of the suit to make it look skinny? or at least more...not female? XD;

I'm also thinking maybe I'll try digitgrade legs. Buuut, I've definately seen too many that make the suiter look completely unbalenced. :/ or just plain weird. But if you have any good pictures of digitgrade legs, I'd like to see them :3 to get some ideas.