I found some gold fur that's almost the perfect color, only thing is it's a UK site and it doesn't look like they ship to the US.
https://shop.noblecraft.co.uk/html/noble_bear_hair.html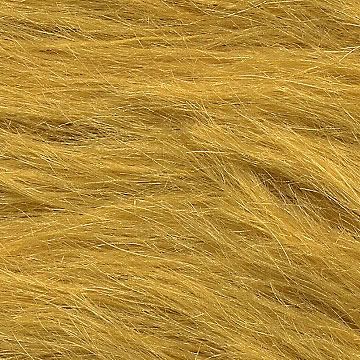 32 mm Mohair
Gold, shaggy
Anyone know if this is good fur? If it is, which I'm hoping, I'd need a middle man(or woman) to get it.
EDIT: Direct link wont work, copy paste now. =/